Following its record-breaking run in theaters, Spider-Man: No Way Home is now officially available for home viewing as the MCU prepares for its 2022 slate. Unsurprisingly, the sales for the Spider-Man threequel made their historical mark as well, shattering the record previously set by Avengers: Endgame. Leading the way on this front is Spider-Man star Tom Holland, who is now part of an elite class of actors within the MCU.
Holland's Spider-Man story has seen plenty of twists and turns since he first took the role in 2015, having now appeared in three solo movies and three team-up outings in Phases 3 and 4. The 25-year-old's future is already set with Spider-Man 4 confirmed to be in early development, and he will hopefully don the red-and-blue spandex for a long time to come.
The search for the MCU's Spider-Man star was a long and arduous one ahead of Captain America: Civil War, with Holland's path to the role becoming something of a franchise legend.
Now, as fans celebrate Holland's third and biggest solo film, new details are adding to the mystique behind his introduction alongside Earth's Mightiest Heroes.
Tom Holland's Jaw-Dropping Spider-Man Audition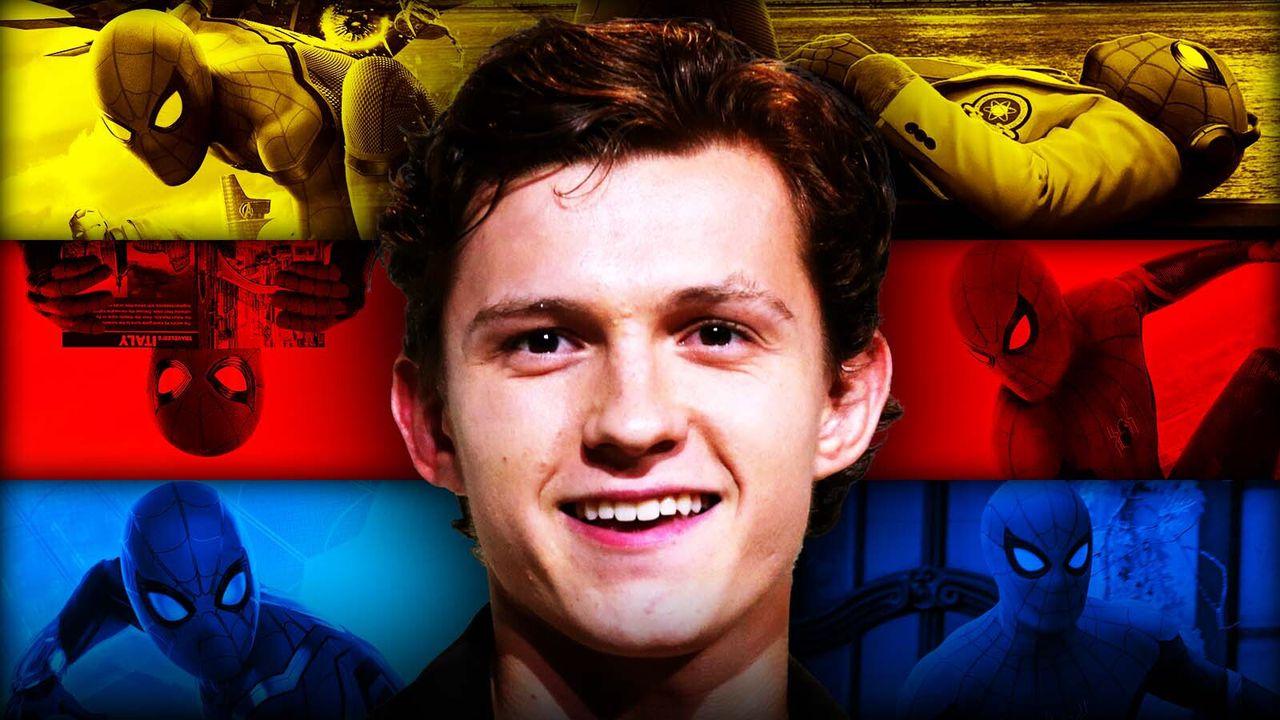 Captain America: Civil War fight choreographer James Young spoke with Corridor Crew about Tom Holland's audition to play the MCU's Spider-Man ahead of that film.
Young reminisced on how there wasn't an actor attached to the role until a week before shooting started before moving to what he saw in Tom Holland's audition:
"At the time we did this, we didn't have Spider-Man… There was no Spider-Man at all until about a week before we started shooting. Can you imagine then what that does? My favorite moment ever at Marvel… was Tom Holland. I was the one in Tom's audition."
Young revealed that Holland asked if he could practice flipping on some of the equipment in the training space, proceeding to impress everybody in the room that could see what he was doing. Holland also asked Young if he should flip during his Spider-Man audition, which Young cautioned against Holland doing; but in the end, he conceded that Holland was the one auditioning:
"There was something about him when he walked in. And he walks into our training space and we've got all our cardboard boxes up where we shoot our pre-vis's. And at the time we had an air track; an air track is the bouncy little floor that you can do flips on. And Tom looks over this air track and goes, 'Hey, do you mind if I go flip?' I was like, 'Whoa, absolutely not.' I was like, 'I don't know if…' He goes, 'No, I can flip, I swear.' But Tom proceeded to do front flash, like a repertoire of the really good basic flip. Side flip, front flip, round off flash round off back to, I'm like, 'Oh shit, he's got it.' He goes, 'Cool… so, tomorrow in the audition, do you think it'd be okay if I flip?' And I was like, 'Dude…listen, if you flip and fall, that's my career. I can't have you do that. But you are auditioning for Spider-Man, I'll see you later.'"
During Holland's audition, Young shared that he donned the homemade Spidey suit from Spider-Man: Homecoming to do a scene with Captain America star Chris Evans, one that fans saw in the movie. Tom then asked director Joe Russo if he could "take (his) own entrance" before flipping around Chris Evans and nailing his dialogue.
"So what they did is they had the actors come in in the Spidey underwear suit; the one he wears in the first movie they did. This whole sequence of the, 'Hey, that shield doesn't obey the laws of physics at all,' they did the whole thing. Chris [Evans] came in on his day off. Tom goes, 'Hey Joe [Russo], would you mind if I take my own entrance?' And I just feel Kevin [Feige], Joe and, all of them just go [turns head] to me. And Tom Holland proceeds to skip in and throw the most perfect side flip literally straight past Chris Evans, lands on his mark goes, 'Hey Cap, how you doing,' spins around, 'You like my suit?'"
Following this moment, everybody in the room saw something special in Holland, knowing instantly that he was perfect for the role. Young called it "one of the most special things (he's) ever witnessed" and remembered how fun it was to see that action come to the big screen between Cap and Spider-Man:
"All you heard was jaws [drop.] I got goosebumps and tears in my eyes and you could see… and I even think Joe was like, 'Holy f—k.' This kid just came in and just… that's Peter Parker. That's Peter Parker. There's no other way about it. So to see him come in and do that and literally leave the heads of studios with their mouth on the floor, it was one of the most special things i've ever witnessed. And then to finally design the Cap and Spidey fight, the Spidey fight's so much fun."
Holland Impressive Right From the Start
In terms of the specific details, the story of Tom Holland's audition is retold fairly similarly to how it's been told in the past. However, this time around, James Young made sure that there were no doubts about just how impressive the young actor was in his first experience working with Marvel Studios.
Impressing experienced Marvel icons like Chris Evans and the Russo brothers is no easy task, although Holland pulled it off with his ambition and his passion for the character. Now known for taking on some of the scariest stunts in the MCU himself, he's built a reputation as one of the top action stars in the business both in and out of Marvel Studios' movies.
Even considering how impressive Holland's audition was already thought to be, this story simply sets into stone how talented Holland is and how perfect he was for the MCU's Spider-Man. He'll likely continue playing the role for the foreseeable future as he continues to impress his peers at Marvel Studios.
Holland's latest solo film, Spider-Man: No Way Home, is now available for digital purchase.
FOLLOW MCU DIRECT